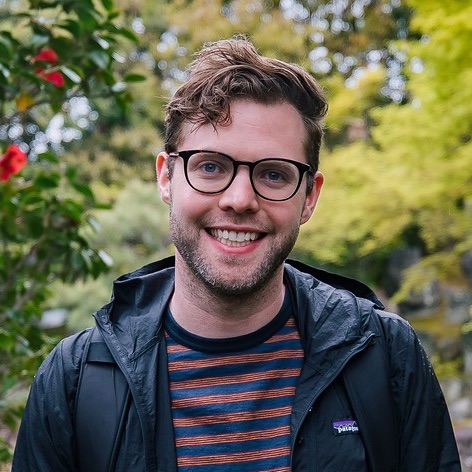 Zachary Wall
UI and Product Designer
Reach
A communication app built for simpler employee outreach.
Date: 2018 - Present

Role: Lead Designer
Tools: Sketch, InVision

Overview
Reach came out of a need from some of our clients to easily communicate news, updates, and important resources with frontline employees who may not have access to the organization's intranet. The app allows users to quickly browse or search for company news, events, wiki pages, documents, and tools that are provided to them from a manager.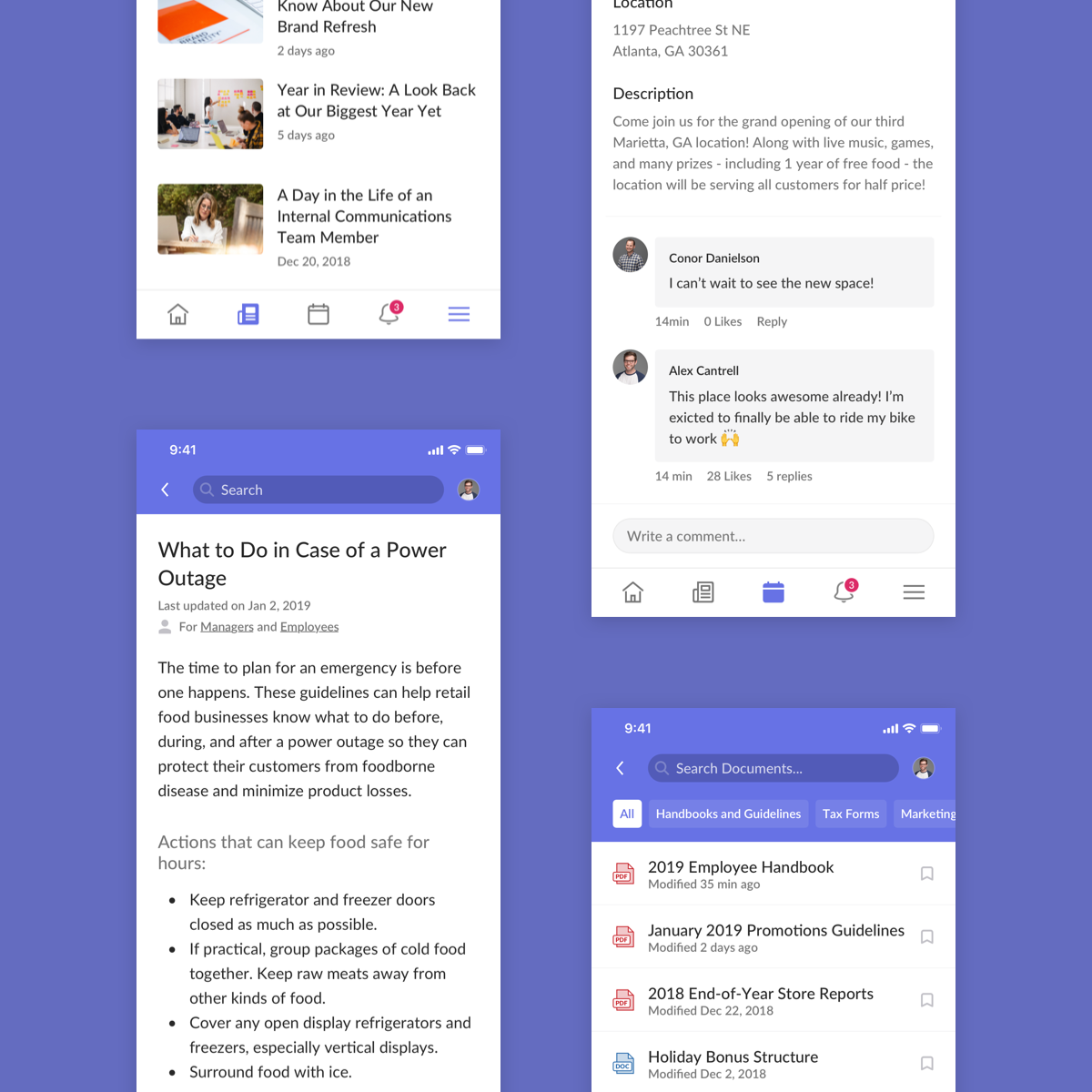 Objective
The main goal our team was trying to solve for was to allow content owners to easily send important information to frontline employees. We wanted to create a simple, familiar app experience to limit the difficulty for employees to find resources relevant to their day-to-day jobs. The content on the app also had to integrate nicely with content coming from our other platform, IntranetPro, as that is where everything would be pushed from. We also integrated feedback features (likes, comments, ratings) to promote more engagement with the app.

Approach

Our team started the design process for this app by conducting in-depth interviews with some of our key clients. The idea for the app original came from a single client who needed to reach their frontline restaurant employees, so they provided invaluable information in the early stages of design. After we had some initial visuals created, we started demoing the app for other clients who we thought might have similar needs. This not only gave us a good understanding of how the user experience of the app was shaping up, but of other features and needs we hand't previously thought of.

Initially the mobile application was going to have a desktop counterpart, the allowed branch managers to access a secondary set of data that was more relevant to them, as well as possibly check employee schedules. However, we decided to put the desktop version on hold to focus solely on mobile and frontline employees at the start.
Design Iterations

Below, you can see two of the bigger design changes we made during the initial design phase, which are the changes to the app header, and then updated events screen. During the first round of user feedback we heard that search wasn't as prominent as users would like, and the communications teams were worried that the app wouldn't seem branded enough with all of the white. To remedy this, we opted to keep the search input expanded at all times, as well as to try a color background on the header that customers could update with their brand color.
The events screen was another point of contention in the early design phase, both internally and amongst our test groups. At first, our team was thinking this app could supplement an organization's existing employee scheduling system (or at least integrate with it), but after discussing with our developers, and stakeholders in our test groups, we realized this was a lofty goal for the first version of the app. Instead we decided to lean even more into the communications side of the app and offer a way for content owners to create more visual company events.

Lessons Learned
This project is still in the process of being designed and built, so I'm working through the design and user testing as we go along. However, I've still been able to learn quite a bit about gathering user and stakeholder feedback more consistently throughout the design process. It's been nice not having set expectations and deadlines from clients guiding the direction of the process, so our team has been able to more freely experiment with ideas and change functionality as needed.
This project also have also given me freedom to work on something completely new, from the ground up. With that in mind I've worked closely with the development team from day one to start building out a new component and grid system. I'm also in the process of creating documentation not only around core styles, but how to utilize the 8-point grid this app was set up to use.